Has anyone seen the
Alden Pendant
(from Ballard) in person? I really like the looks of it in the catalog.
I'm sure you've heard... but
Tracery
has opened a store in Birmingham. I'm so excited! Planning to stop by and visit them this week.
Reading
Erika's post
reminded me of my initial necklace. While mine is a bit more casual.... it's similar. I thought I would share it with you in case you were in the market for one. Mine is hand stamped on antique brass and is from
My Fling on Etsy
. Contact Lisa if you are interested... and ask for the Collins necklace. It's only $20 plus $2 shipping!
And I know that I said that I was done with the food posts... but did you know about these? Saw them last week in Publix and picked some up. Identical to the
Girl Scout's Samoas
. Trouble.
I'm really liking this fabric that I saw on
LGN
yesterday. I haven't been to
Lewis & Sheron
in awhile... and just might need to head that way.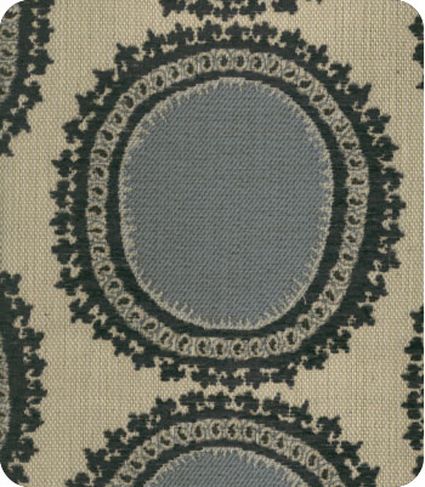 And lastly, I am still working on my blog layout. I hate that I messed it up--- but I will say that whatever I did- blogger was updated and it is MUCH easier for me to post now (as far as cutting, pasting, inserting photos where I would like, etc). But now I just have to find the time to get things just like I want them.